A fireplace mantel decorated for the 4th of July with neutral colors of gray, beige, cream and taupe. It doesn't shout RED, WHITE, and BLUE and I like it that way…a little more quiet.
I looked all around on Pinterest and in stores for 4th of July decor that was toned-down or whitewashed, it was hard to find so I decided to make my own! Stay tuned and I'll show you what you need to do it yourself!
*No affiliated links. Links are for your convenience.
For the flag I painted on the back of a wood Thanksgiving plaque, instead of running to the store I just used what I had. The paint colors I used where white, gray, and dark gray.
I also painted the plaque that says "Land That I heart" which I used the same paint colors listed above as well as black for the letting.
As for the banner I used scrapbook paper that I already had and chose an array of prints as long as the color pallet was gray, beige, cream and taupe. I used a paper punch to punch out the corners and strung jute rope through the holes and voila' it was done!
I gathered a few things I had around the house that I love like the mini mid-century plant pot/stand, some old books, a white ceramic house, Art Deco bookends, and a strand of gray prayer beads. Don't forget the string of white star lights that my mom had laying around. She got them a few years ago from Michael's Craft Store but I found some similar ones linked below.
You can find the fireplace makeover here where I painted and updated it!
I hope you like the 4th decorations and feel inspired to DIY!! I listed the items below for easy shopping(no affiliated links).
Happy 4th!!
Source Links || Neutral 4th of July – Fireplace Mantel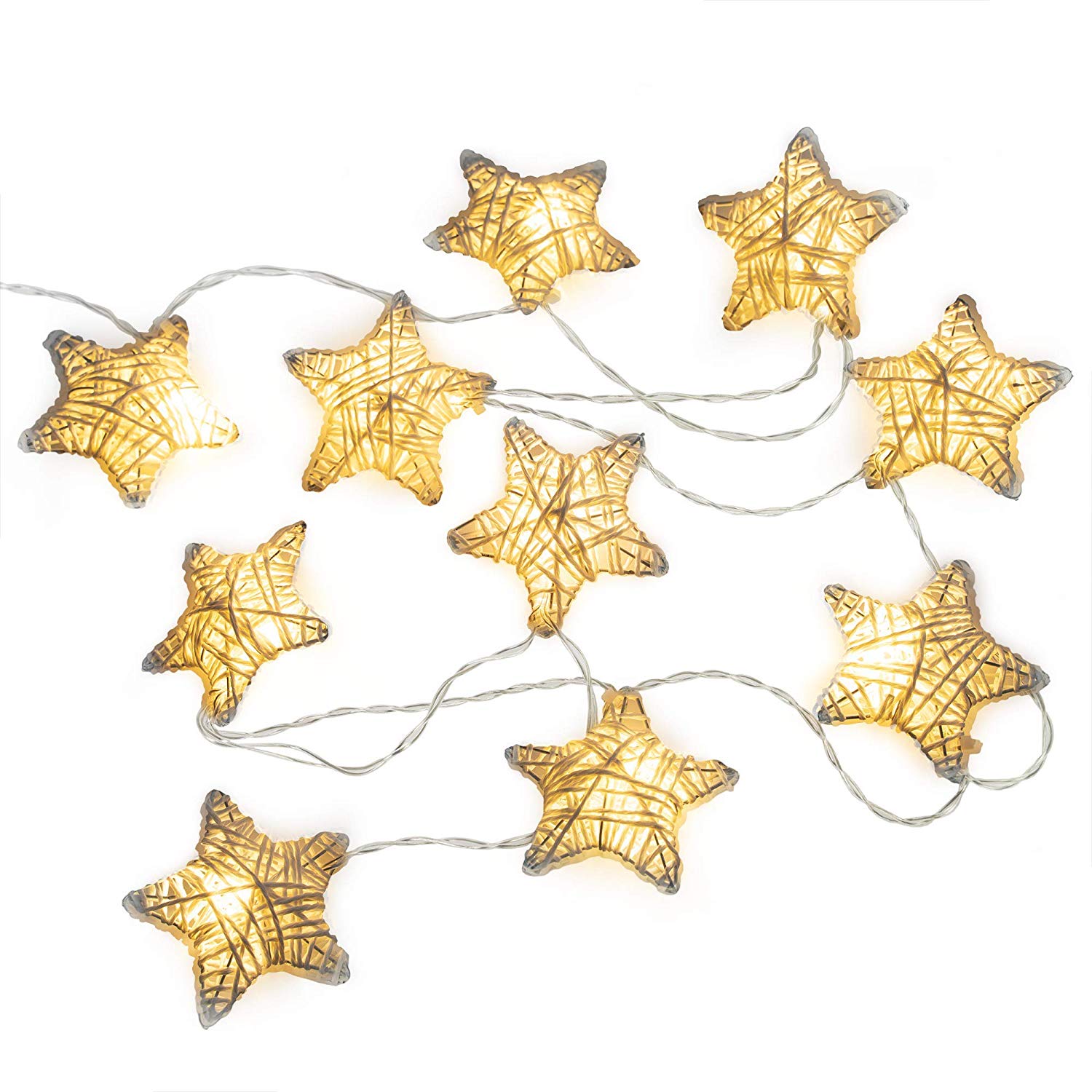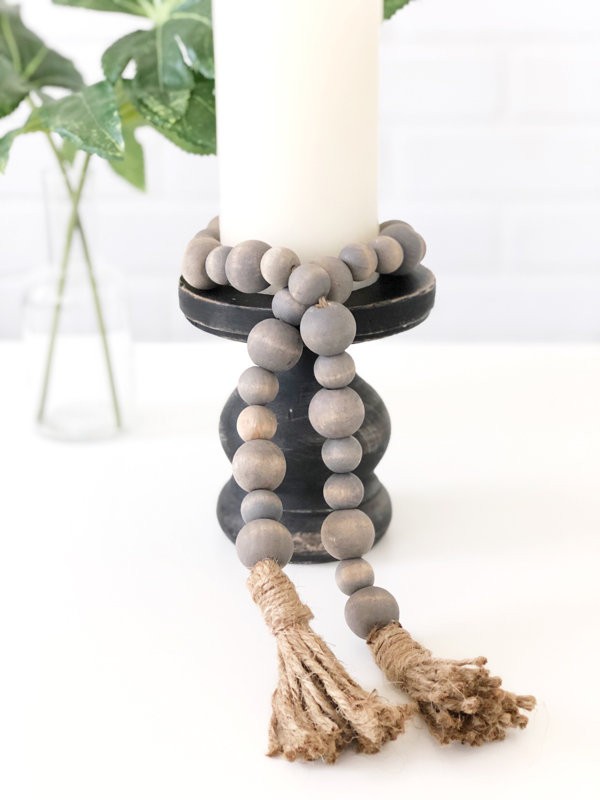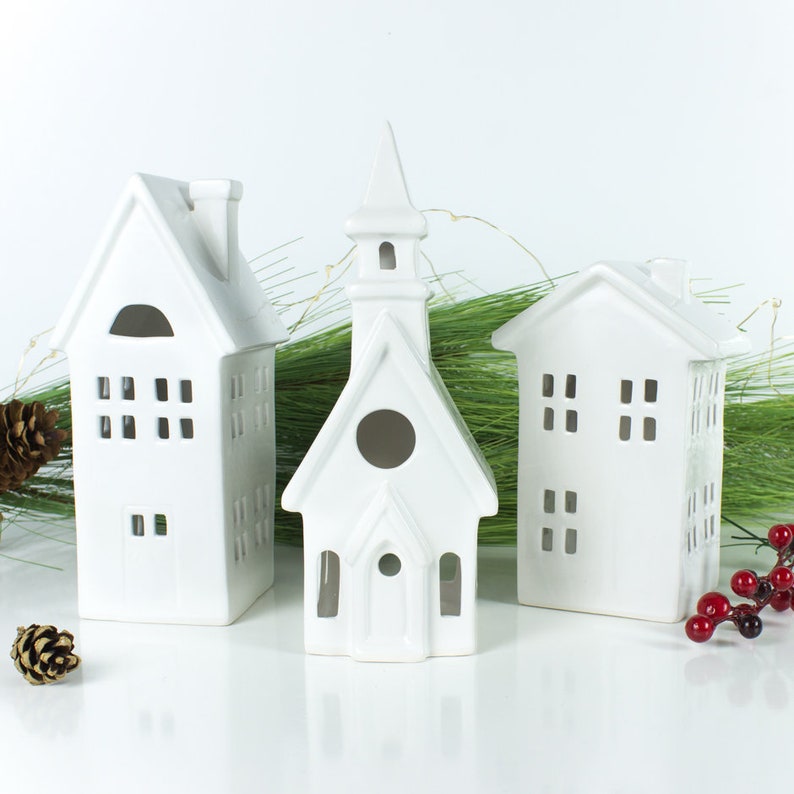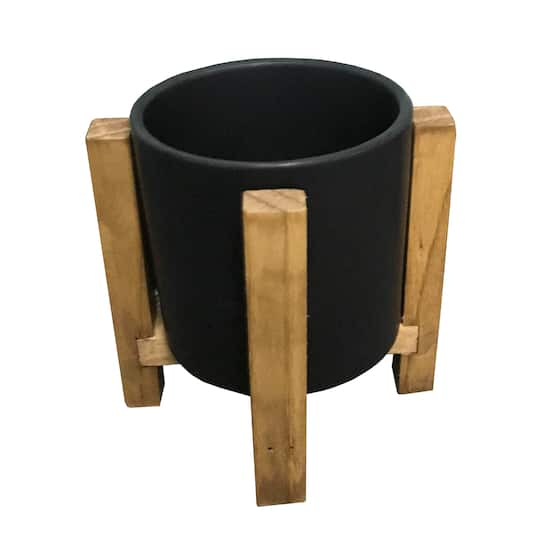 READ MORE…
---
Are you looking for a new way to set your Fall table this year? I wanted a modern take on a traditional holiday, such as Fall and Thanksgiving, so I had an idea to repurpose something I already had, a wallpaper scrap!! I placed the geometric wallpaper as a runner down the middle of the…
Our deck was needing some attention and with the warm weather approaching I decided to do a quick refresh! Scroll down to see the BEFORE photos to see what state it was in, eek! Below I included the step by step of how I painted the old outdoor light fixture's on the house so they…
Our bathroom vanity was done in phases with many months between installing the countertop and finally finishing it. The reason being I couldn't decide weather to stain the cabinet or paint it! Big decision, I know! We have the same cabinets in our kitchen and I really want to get to that project so this…